Our Time, Our Story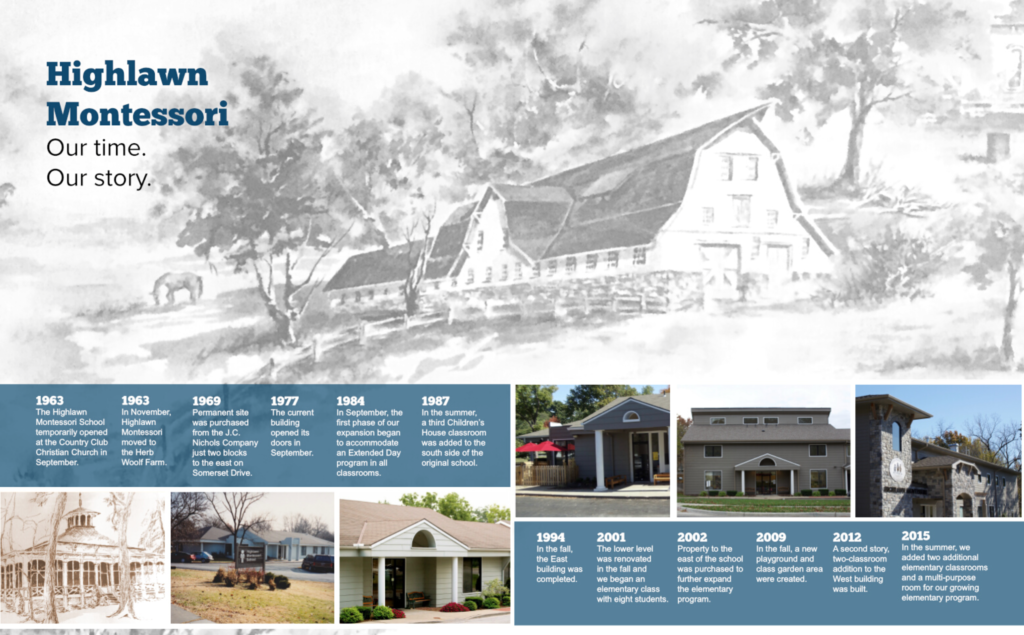 1963 The Highlawn Montessori School temporarily opened at the Country Club Christian Church in September.

1963 In November, Highlawn Montessori moved to the Herb Woolf Farm.

1969 Permanent site was purchased from the J.C. Nichols Company just two blocks to the east on Somerset Drive.

1977 The current building opened its doors in September.

1984 In September, the first phase of our expansion began to accommodate an Extended Day program in all classrooms.  

1987 In the summer, a third Children's House classroom was added to the south side of the original school.

1994 In the fall, the East building was completed.

2001 The lower level was renovated in the fall and we began an elementary class with eight students.

2002 Property to the east of the school was purchased to further expand the elementary program.

2009 In the fall, a new playground and class garden area were created.

2012 A second story, two-classroom addition to the West building was built.

2015 In the summer, we added two additional elementary classrooms and a multipurpose room for our growing elementary program.